The advantages of prefabricated houses

1. Prefabricated houses are mostly operated in factories, so it is easier to control quality (Q.C) and save labor costs.
2. Prefabricated houses are basically modular or plate-based, and the construction site is directly assembled, thus reducing the demand for on-site skilled workers and skilled workers.
3. The modularization and plate characteristics of prefabricated houses determine that the production and construction period of prefabricated houses is greatly shortened and the construction efficiency is extremely high.
4. The prefabricated houses mostly adopt LGs (light steel structure), SIPs (structural insulation board system), ICF (thermal insulation cement structure) and so on. The materials used are green and more environmentally friendly.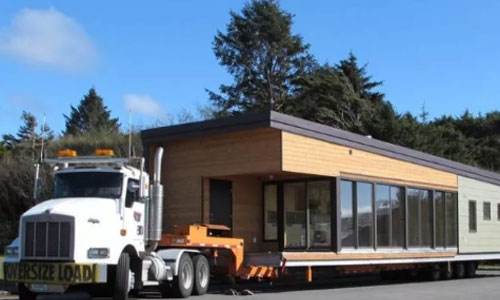 The main problems to be solved in prefabricated houses
1. Prefabricated houses are mostly completed in factories. Now the highest level of prefabricated houses is modularization. From the factory to the construction site, transportation has become a major problem.
2. The prefabricated house is very popular in North America, but it is still a new thing in China. Therefore, whether it is easy to install, durable, environmentally friendly and so on, has become a problem we need to solve.
2. The most important problem to be solved for prefabricated houses should be whether they conform to local building codes.